Regular price
$225.000 COP
Regular price
Sale price
$225.000 COP
Unit price
per
Sale
Sold out
Paga en USD, EU, MXN con PayPal

Para hacer tus pago con PayPal en tu moneda local (Dólares USD, Euros € o Pesos Mexicanos MXN)
Rose Quartz Meaning
What does Rose Quartz bracelet mean? Rose quartz is a gemstone known for its delicate, soft pink color. Various meanings and benefits related mainly to love, compassion and emotional healing are attributed to it. This stone is associated with the heart and is considered a symbol of unconditional love and harmony in relationships.
Rose quartz is believed to help heal emotional wounds, promoting self-acceptance and forgiveness for both oneself and others. In addition, it is said that it promotes inner peace, confidence and kindness towards oneself and others. This stone is also used in self-care practice to balance and harmonize the heart chakra, promoting self-love and balanced relationships.
In addition to its connection to love, rose quartz is also believed to calm emotions, relieve stress, and promote feelings of peace and well-being . In short, rose quartz is a stone that symbolizes love, compassion, and emotional healing, and is used to promote harmony and balance in the heart and in relationships.
Meaning of the Hamsa Hand
The Hamsa hand, also known as the Hand of Fatima, is a cultural and religious symbol that has protective significance in various cultures and religions, including Judaism, Islam, and Christianity.
The Hamsa hand is depicted as an open hand with five outstretched fingers, often with an eye in the center of the palm. It is believed that this amulet has the power to protect against envy, the evil eye and negative energies . In addition to its protective function, the Hamsa hand also symbolizes blessings, strength, power, and goodness.
It is considered a symbol of good luck, love, happiness and prosperity in many cultures. In summary, the Hamsa hand is a symbol of protection and blessing that represents the fight against evil and the search for peace, harmony and fortune.
Includes
Meaning of the Hamsa Hand
Rose Quartz Meaning
Certificate of Purity (Silver Law 925)
Cleaning and Conservation Recommendations
Betty Anderson® Gift Packaging
Dimensions
Hamsa hand 1.6cm x 1.00cm
Rose Quartz diameter 6mm
Materials
925 sterling silver
Natural Rose Quartz
View full details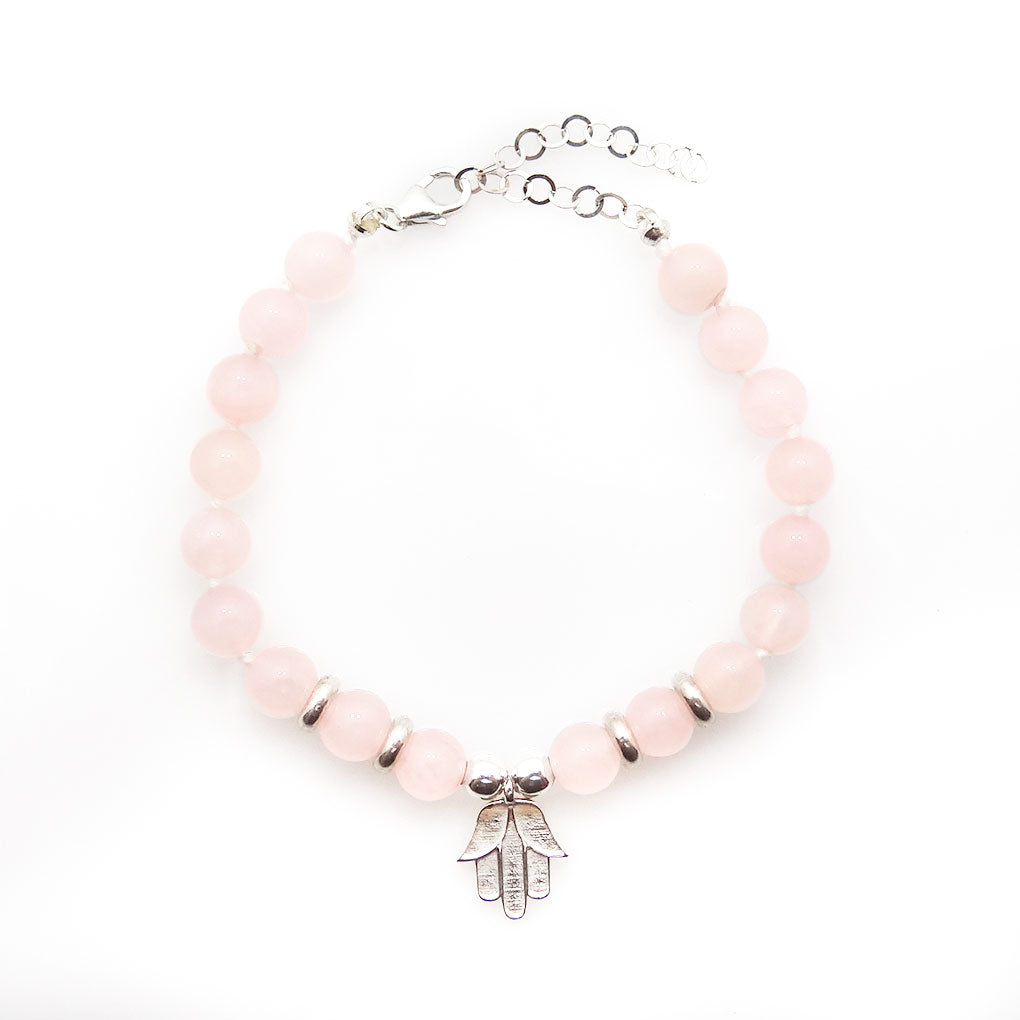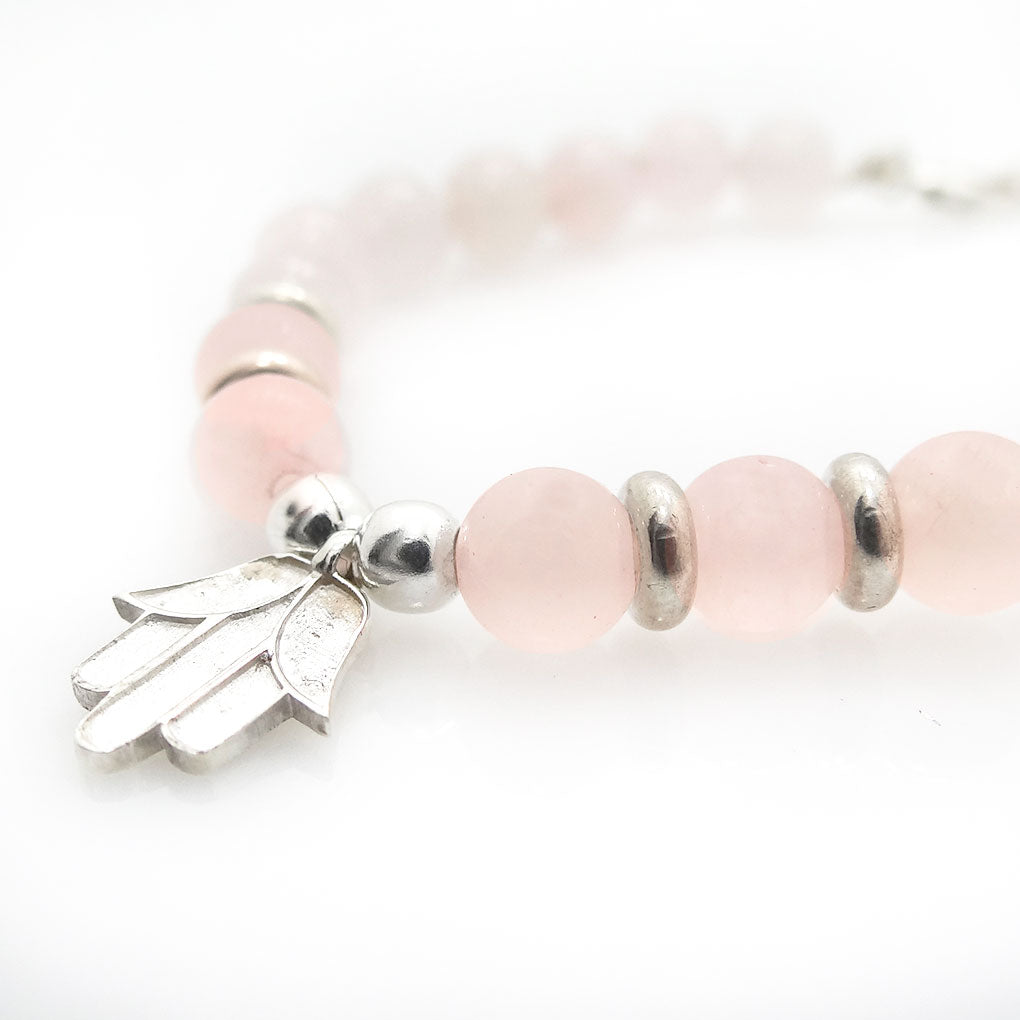 Payments | Returns | shipments
PAYMENTS

Pay fast and secure with Wompi - Bancolombia.

VISA, MASTERCARD, AMEX, PSE, NEQUI, BANCOLOMBIA

RETURNS & EXCHANGES

Request changes and returns within the first 30 days after receiving your purchase.

SHIPPING

Shipments by FedEx Colombia

Capital Cities 2 - 3 business days

Secondary Cities 2 - 5 working days
What inspires you the most